Here at Inplay Alerts, we are always looking for ways to improve our Inplay Betting tool. We receive many requests from users on a daily basis with ideas about improving the service. One of the most requested features since we launched has been the ability to specify leagues for each alert.
Today we have finished implementing this change and you can now choose specific leagues when adding or editing an alert.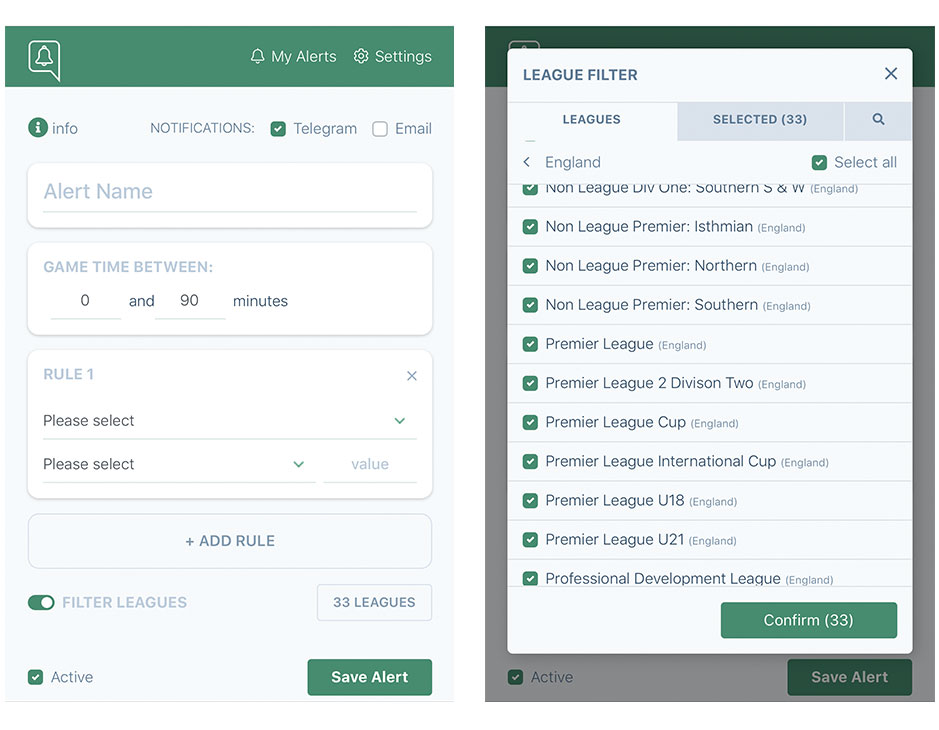 When editing your alert simply switch on League Filters and select the desired leagues you want to be alerted for. If you have any ideas on feedback about Inplay Alerts, please get in touch via Twitter or Email.